LoveSick Darlings - Relationships with Consequences
LoveSick Darlings 1.4 Demo is OUT NOW!!!
---

LOVESICK DARLINGS DEMO VERSION 1.4 IS OUT RIGHT NOW!!!!
New Demo Features:
- COMPLETELY OVERHAULED MUSIC. I am no longer using free music from Visual Novel Resource websites! Tim Reichert has completed a FULL 20+ OST specifically for LoveSick Darlings under my direction to match the characters and story! I really think you'll love it!

- BRAND NEW UI. GUI artist "m." has done a complete overhaul of the game's UI. THis features a Date/Time display, new text boxes, special effects, menus, and MORE!
- Partial voice acting performed by an ALL-AUSTRALIAN cast has been fully implemtned into the game! Scenes you know and love have found new life with their voices!

- Bug fixes! (Heck yeah!!)

- And more little surprises, secrets, and art assets! I hope you enjoy!
What are you waiting for? Download it now!!
If you or anyone else you know who would enjoy LoveSick Darlings haven't tried it out yet... why not try it now?
Many people out there have more free time than ever, and there is NO BETTER time to try out LoveSick Darlings! The new art, music, voice acting, UI, and more gives the best player experience yet! Or maybe even send it to your favourite streamer or let's player? Do what you will! I really want this updated demo to reach as many people as it can!
ALSO: please send me ANY and ALL feedback you have for this updated version of the game when you get the chance. I value all of your opinions and wanna hear as much as I can from you all! Reach out to me on Twitter, Discord, or even via Itch!

Wanna find out more about the specifics of this new version of the demo and how it came to be? Check out the August development update on Kickstarter by clicking below!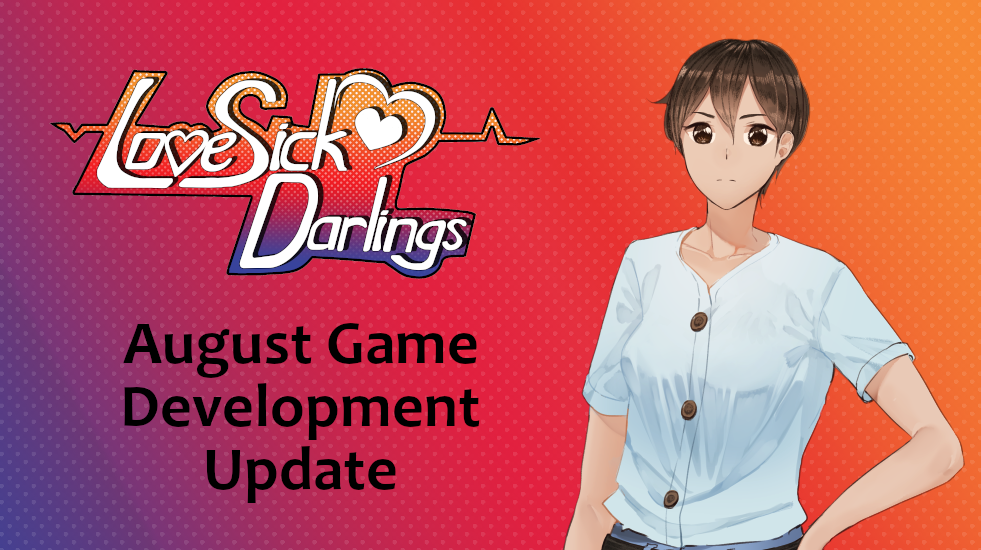 Or wanna know where the game is at right now? Why not find out about the development progress in the latest Kickstarter update!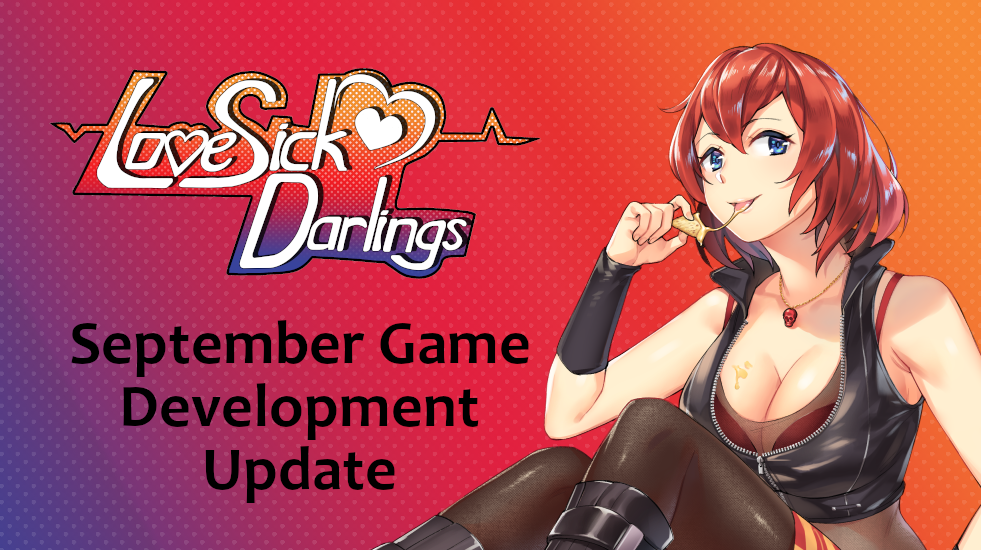 Sorry that I don't update the itch website as much as I used to... but I have shifted my focus to the Kickstarter page and I post there every month! So check it out and follow me on Kickstarter to be notified of every new development!

And I am ALWAYS posting on Twitter so... Twitter is the ultimate way to keep up with LoveSick Darlings! So, be sure to check it out!

Thank you to all who read this far! You rule! See you next time!


Links:
Files
lovesickdarlings-1.4-mac.zip
392 MB
lovesickdarlings-1.4-windows-linux.zip
410 MB
Get LoveSick Darlings - Relationships with Consequences